Training for Multi-sensory Storytelling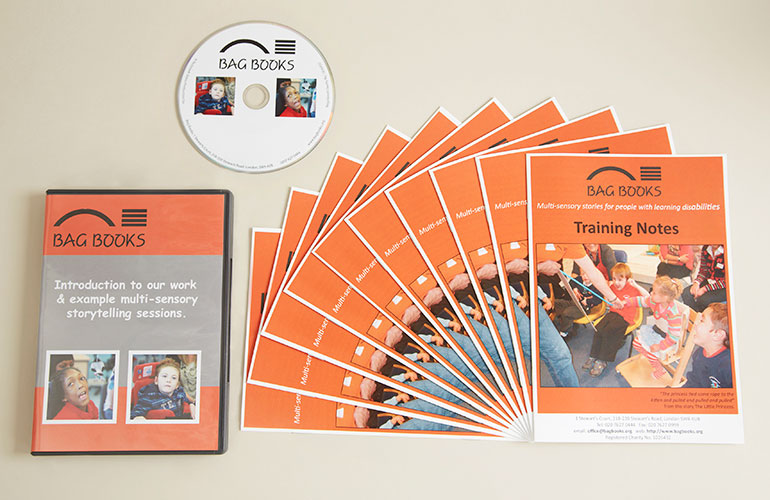 Bag Books trains hundreds of parents, carers, teachers, librarians and day centre staff in multi-sensory storytelling each year.
We have a network of regional trainers overing the whole of the UK. As we believe the best way to learn is by seeing it in action, our standard package consists of a day of storytelling followed by a training session for up to 30 people, and also includes our training DVD and notes. Training covers the theory behind Bag Books and multi-sensory stories, guidelines for the perfect storytelling session, and a chance for trainees to practice telling the stories themselves. We can be flexible on the make-up of the day and do an extra training session instead of some storytelling if preferred. It is also possible to buy the training DVD and notes separately.
"I found the training very useful and hope to use my experience in the near future." – Jubilee Library, Brighton
"Very informative, relaxed training session." – Peckham Library, London